New DC MEMS Accelerometer Range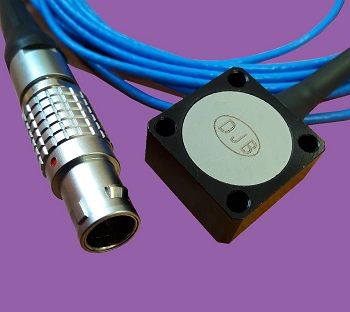 DJB are pleased to announce the launch of our new DC MEMS accelerometer range now available. This has been a long time in the making and it's great to continue the expansion of our product range with such an important addition, finally giving us the capability to fulfil more of our customers requirements.
The AM range of accelerometers are MEMS (micro electro mechanical system) DC response voltage output devices for testing at low frequency vibration measurement from DC (0Hz) and above. The range covers monoaxial, biaxial and triaxial accels from 2g up to 50g, variable capacitance design and are available with a 3m integral cable fitted with a 7pin connector to suit the DJB DCM-03 MEMS signal conditioning unit or alternatively as bare wires. Ideally suited to low frequency vibration applications including low level vibration where high sensitivity is required. Due to their ability to measure DC response they can also be used to measure constant gravity application.
We recommend using with DJB's MEMS signal conditioner the DCM-03