Accelerometer Training
As the only UK Manufacturer of Accelerometers in the Test & Measurement sector, we feel it is essential that we use our experience and knowledge to improve the understanding of correct accelerometer selection and use, as this forms the basis of any measurement and analysis strategy.
We make a point of keeping our training technically focused and stay away from a sales pitch with courses running throughout the year at a variety of regional venues chosen to ease the engineers' logistics of reaching us. The response has been excellent with 100% positive feedback. It gives both experienced and new engineers an opportunity to take a step back and address their testing processes for the better.
Training 2020
Training dates for 2020 will be released shortly.
Sign up to our newsletter to be the first to receive scheduled dates in 2019, latest product releases and technical information to further support your work.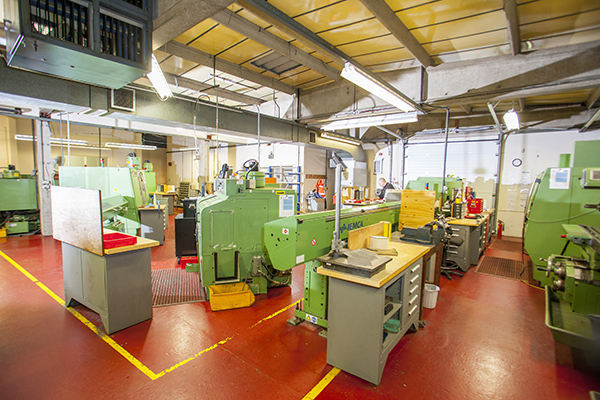 Training at DJB HQ
Training at DJB HQ includes a factory tour where you will see the intricate processes involved. The opportunity to see an accelerometer being built puts their use into perspective and engineers become more aware of their importance in the measurement system..
Who should attend?
This course is aimed at existing accelerometer users, engineers, new users, specifiers and product designers from automotive, aerospace, industrial and sports science applications providing a refreshing view on how to avoid error, maintaining accurate data results.
The course covers a range of topics including:
Principles of operation - materials and the Piezoelectric effect.
Accelerometer types and selection - Construction, charge output, IEPE, temperature effects, mass loading, sensitivity, common problems as well as pros and cons of accelerometers.
Importance of correct cable use - low noise or non low noise, what happens if you get it wrong, signal loss, triboelectric noise, cable fixing, connectors and noise floor.
Mounting methods and which to use - stud, wax, adhesive, magnets, tape, which and why, isolation and ground loops.
Associated Instrumentation - Charge Amplifiers, IEPE Signal Conditioning and Data Acquisition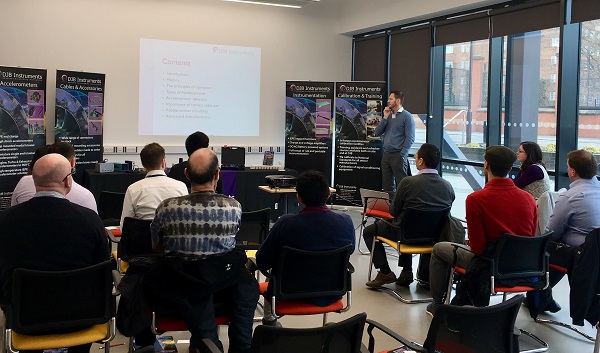 Feedback:
"The training was comprehensive and informative, having seen an accelerometer constructed it has improved our understanding of the technology that we use to test many of our products..."
"I found the course very interesting and feel it gave me some very useful information and turned me into a far more conscious accelerometer user."
"The presentations themselves were excellent, detailing the basics all the way up to the advanced concepts has given me a lot to think about in our own internal setup. The presenters were knowledgeable and were always keen to answer questions, even on specialist or challenging topics."
Site visits
For those that may not be able to make a particular training date or location, we do also offer on site visits able to tailor training and technical advice to suit.
Anyone interested in attending a training event or who would like to discuss having the training presented on site should contact us to discuss options.
Please contact us to discuss options to suit.

Further Information / Booking
If you have and questions or would like to know more about our training and how we can help you please get in touch

Join up for our monthly e-newsletter to keep up to date with the latest at DJB