SAE Noise and Vibration Conference and Exhibition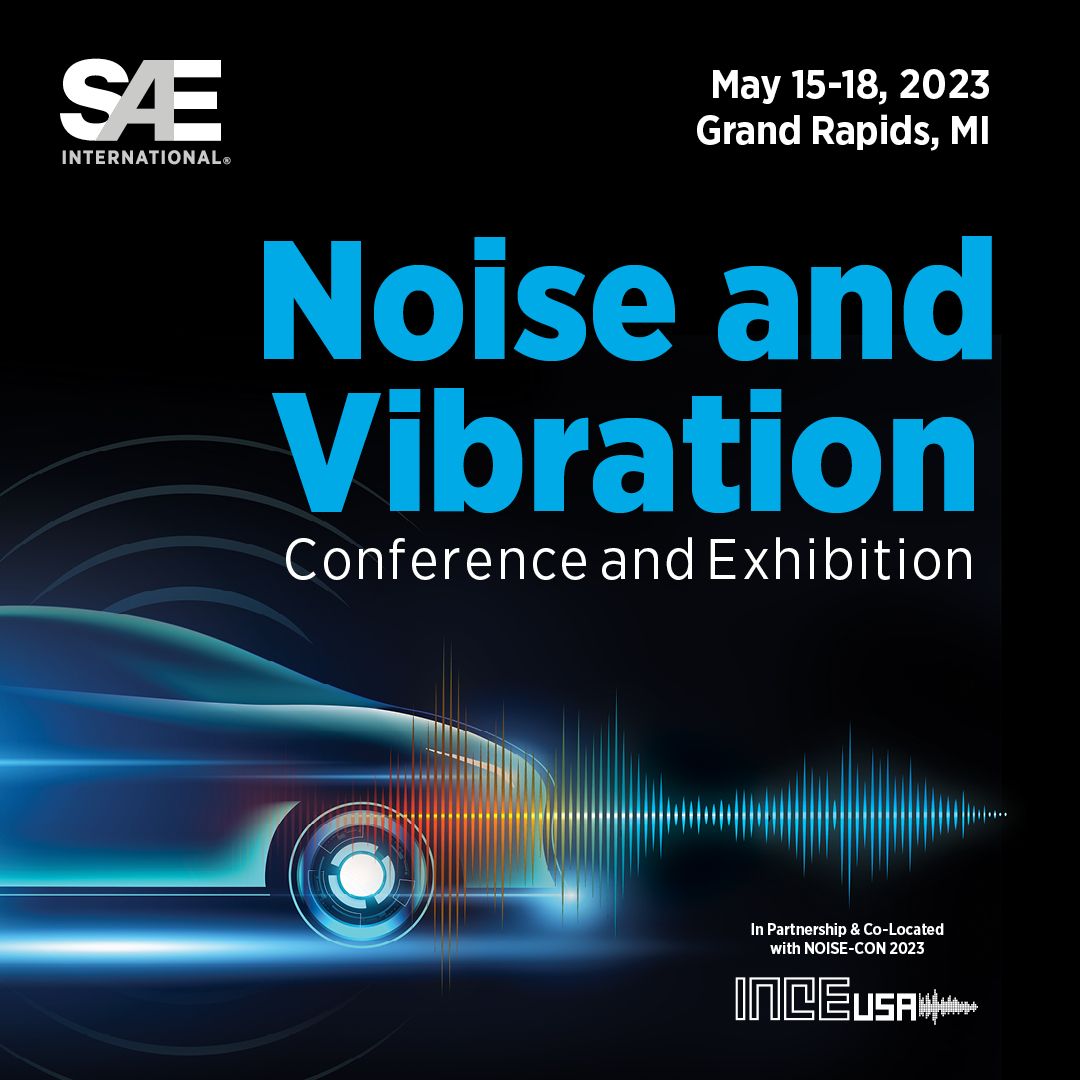 Join DJB Instruments, Prosig and partner Peak-g at the 2023 SAE Noise & Vibration Conference. Prosig specializes in sound and vibration measurement, offering precision tools for measurement and analysis, while DJB manufactures a wide range of piezoelectric accelerometers and has launched a line of isolated base sensors for automotive EV battery testing and other applications. The CMTG/DJB/Prosig team provides complete engineering solutions across various disciplines and market sectors. Visit our booth to learn how our high-quality, customizable products can meet your sound and vibration measurement needs.
The SAE Noise and Vibration Conference and Exhibition (NVC), held biennially, is the only event of its kind – uniting more than 1,000 forward thinking engineers, executives, researchers, designers, academia, and more to discuss the latest cutting-edge technologies surrounding NVH and sound quality.
Coming in May of 2023, plan to take part in three-plus days of technical sessions, workshops, panels, and a hands-on exhibition focused on practical solutions around powertrains, exhausts, tires, interiors, and external environments. Plus, numerous critical networking opportunities with technical leaders spanning the full range of NVH.