Joanna Hill Appointed as New General Manager of DJB Instruments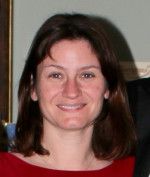 DJB Instruments Ltd is delighted to announce the appointment of Joanna Hill as its new General Manager. Joanna comes to DJB with an enviable background in the instrumentation industry, boasting over twenty years of hands-on experience. She holds a Mechanical Engineering degree and has built an exceptional track record in designing complex instrumentation systems for crucial sectors.
"Joanna's depth of expertise and impressive leadership skills make her an invaluable addition to our team," said Andy Lobato, Chairman of CMTG. "We are excited to welcome her on board and are certain that her guidance will enable DJB Instruments to scale even greater heights."
During her career, Joanna has designed hydrocarbon dewpoint analysis equipment for the oil and gas sector and created chemical detection systems for military applications. These successes speak to her innovative approach and her ability to meet demanding technical specifications.
Before DJB Instruments, Joanna worked as the Head of Operations and Manufacturing at a respected electronics firm. In this capacity, she demonstrated her adeptness in leading a team and shaping and implementing strategic processes. These qualifications make her an ideal fit for her new role as General Manager.
"I am thrilled to join the fantastic team at DJB Instruments," said Joanna Hill. "I look forward to bringing my industry experience to bear in promoting growth, stimulating innovation, and ensuring operational excellence."
Joanna's appointment comes at a pivotal moment for DJB Instruments. Following the acquisition by CMTG in 2021, the Company is expanding its reach within the piezoelectric accelerometers market. Her rich expertise and leadership skills will undoubtedly steer the Company through this growth phase and propel future innovations.