Accelerometer Calibration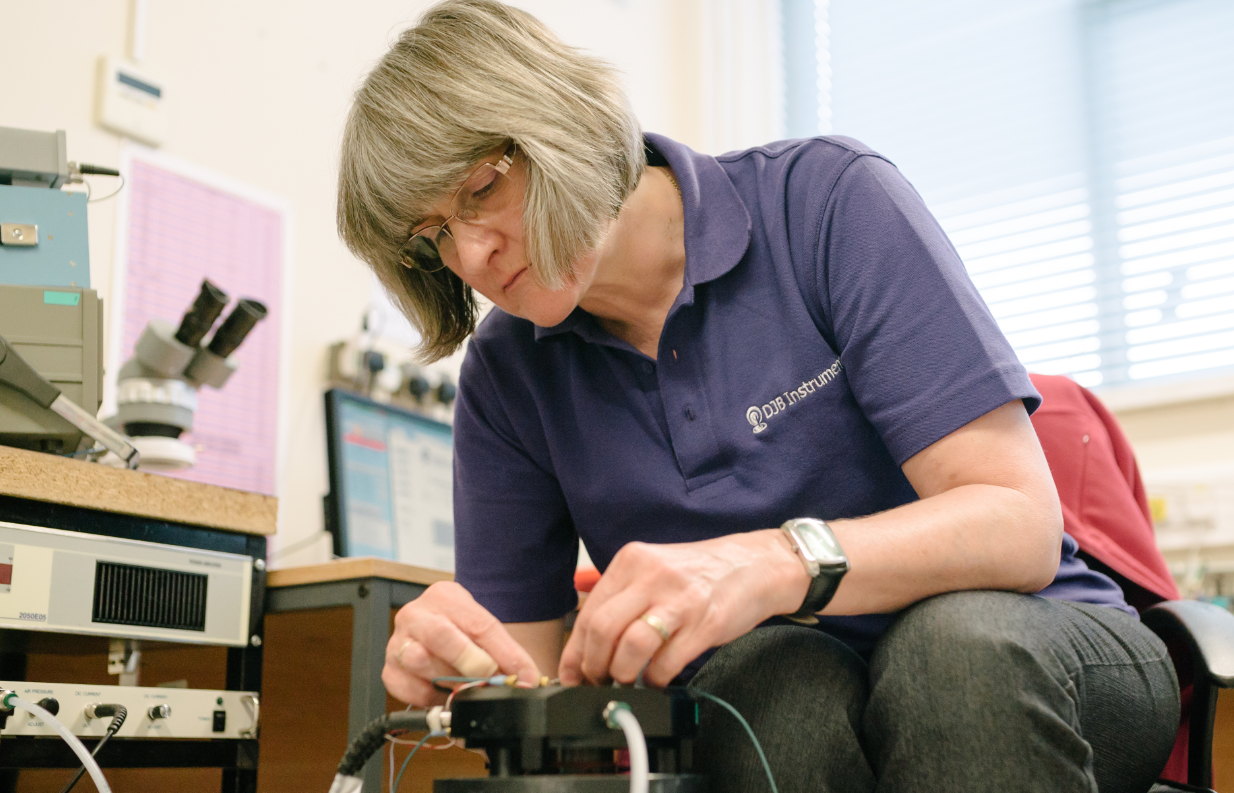 DJB Instruments has a purpose built in-house calibration and measurement facility providing calibrations to traceable National Standards. We calibrate both charge and IEPE accelerometers as well as signal conditioning equipment for all manufacturers and recommend you do this annually, although many of our customers prefer every 6 months. Our standard calibration service includes a sweep from 10Hz to 10kHz (or upper limit of accelerometer if less than 10kHz) at controlled ambient conditions, we also include a cross axis check (this is rarely checked by other labs) We can also offer calibration in more extreme environments; extended sweeps from 2Hz to 15kHz, high temperature and high pressure.
Accelerometers can last for decades if treated properly, however regular calibration is important, things can change with age. This is your opportunity to check the accelerometer for correct operation and to ensure it has suffered no damage in its day to day handling and use. Critical points to check are "cross axis error" which should be less than 5%. This is not always checked by other calibration facilities and is the biggest source of error in older accelerometers. Other points to consider at calibration are temperature and frequency range. Ensure the calibration results reflect the operating range of your application, if in doubt ask our engineers to explain the details regarding calibration.
Our calibration service is usually between 1 to 3 days. Please contact us for a quotation and turnaround time.
VC-01 Handheld Calibrator
If you would like the option to test subjects yourself periodically why not invest in a VC-01 Handheld Calibrator.
This is the perfect tool for calibrating accelerometers should you drop them or after a long period of storage when you don't want to send them for a full calibration.