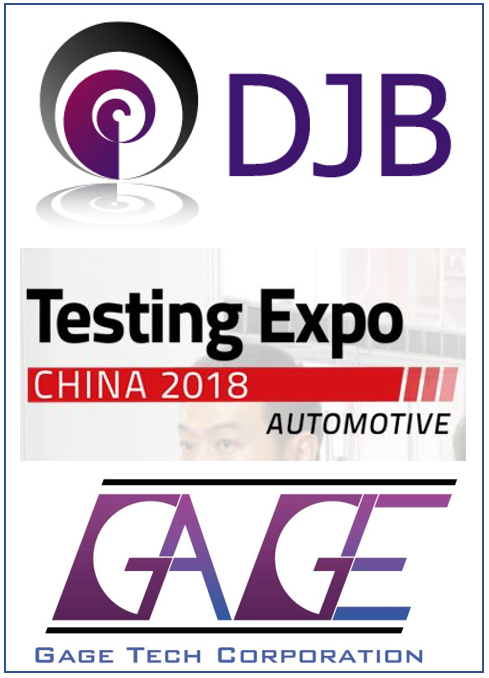 DJB are pleased to announce their attendance at the Testing Expo in Shanghai. We will be pleased to meet and assist in any enquiries you may have alongside our DJB approved distributor Gage Tech Corporation.
The event will take place 25th - 27th September in Hall 3 in the Shanghai World Expo, Exhibition & Convention Centre (SWEECC).
We will be exhibiting a full range of our accelerometer, impact hammer, modal testing, cable and instrumentation products, including our latest product release including the DC MEMS range of accelerometers, AF Impedance head and inline signal conditioning options.

Venue Address
Hall 3
North or South Entrance
1099 Guozhan Rd
Pudong, Shanghai
China
Opening Times
Tuesday Sept 25
09:30hrs - 17:00hrs
Wednesday Sept 26
09:30hrs - 17:00hrs
Thursday Sept 27
09:30hrs - 15:00hrs
Get in touch to let us know if you can make the date. We'll be on stand 8051 and will be pleased to meet you and listen to your current requirements.
Click here to register for your pass