DJB Instruments Appoint New Sales & Marketing Manager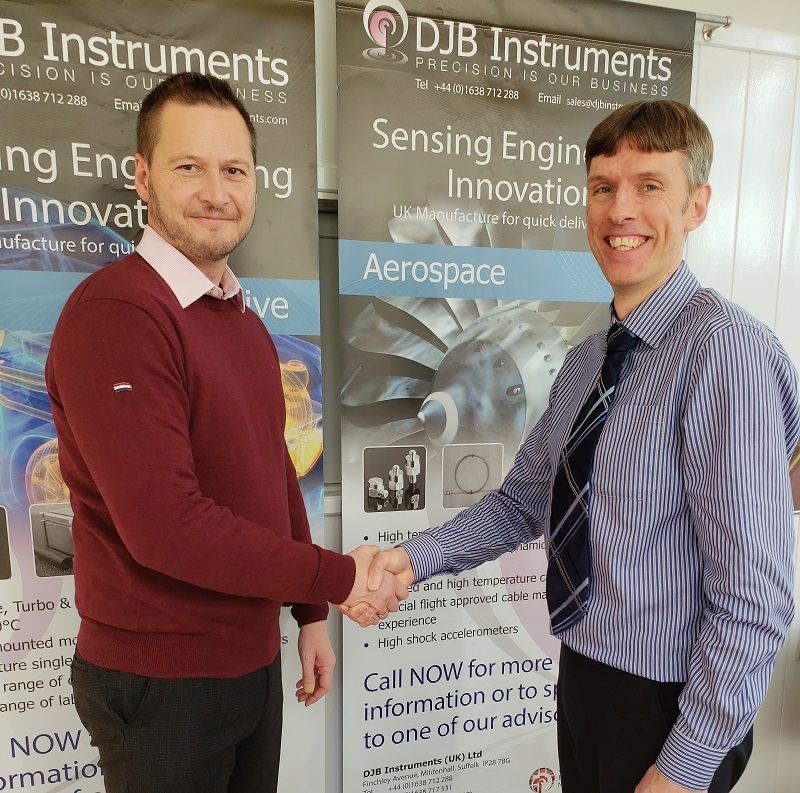 DJB Instruments (UK) Ltd is pleased to announce the appointment of James Wren as Sales & Marketing Manager. Effective immediately, James will be responsible for all DJB Sales & Marketing operations.
James has extensive noise and vibration engineering expertise, gained from several years of Autosport race engineering in addition to 20 years working with Prosig Ltd in the field of data acquisition and signal processing. James is uniquely placed to draw upon decades of application experience in NVH and vibration analysis to provide the consultative support that is such a key part of DJB's customer interface.
DJB Managing Director, Neill Ovenden, said of the appointment... "It is great to welcome James to the DJB team, we have ambitious plans for export growth over the next few years so we needed to improve our sales strength, James has the perfect mix of applications and International sales experience that we will need, in addition he is well versed in the consultative sales approach that DJB practises."
James added "Having worked with DJB for a number of years I knew first-hand the company's unique products, the smallest accelerometer in the world, the highest temperature range accelerometers in the world and their unique Konic Shear® technology. It is an exciting opportunity to work for a company with such huge potential for growth both commercially and technically."
DJB's development included the recent announcement of the new Shanghai, China based office, which provides the perfect base for expansion in Asia, other new product and growth announcements are planned over the next few months. James is well placed to steer DJB into a new phase of growth and will be supported by the existing DJB sales and engineering teams.
DJB Instruments UK Ltd Sales +44 (0) 1638 712 288 or email sales@djbinstruments.com