Accelerometer Selection & Signal Processing Basics at MIRA 2019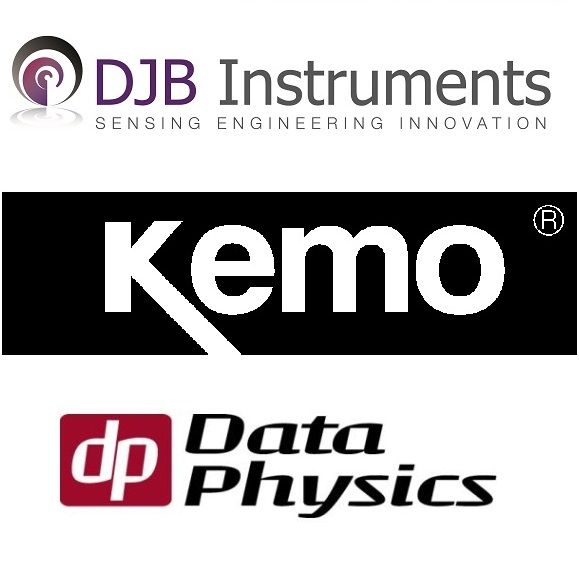 April 25th 2019, 9am – 5pm
Back by popular demand - Joint training from sensor to software analysis at the Mira Technology Institute, Warwickshire
An opportunity to hear from 3 industry professionals with over 100 years of combined experience in vibration measurements and signal processing. Covering the complete measurement process from sensor to software analysis in a seamless combined day focusing on the details that can improve your data quality. The day will comprise of technical presentations covering accelerometers right through to signal processing basics with a question and answer forum giving delegates the opportunity to discuss specific issues or problems. Course notes will be provided as well as a buffet style lunch and refreshments.
The presenters:
DJB Instruments
DJB are a British design and manufacturer with an extensive range of Charge and IEPE piezoelectric accelerometers including MEMS and associated instrumentation with over 40 years of experience. Customer focus is at the heart of the business, offering cable assembly & repair, calibration and technical support as well as running regular training events both nationally and internationally. DJB will be presenting...
"Accelerometers, the truth and more"
A technical presentation aimed at maximising the quality of your data looking at the correct techniques for each application from the principles of operation, accelerometer types through to factors such as the importance of correct cable use, noise control and mounting methods.
Data Physics
Data Physics has been supplying high performance solutions in signal processing to the noise and vibration community since 1984. With a full line of electrodynamic shakers to complement its vibration controllers and dynamic signal analysers, Data Physics is a total solution supplier for vibration test and measurement applications. Data Physics will be presenting...
"Data Acquisition Techniques for Modal Analysis – an introduction"
The presentation will discuss the basic concepts of modal analysis and signal processing and lead on to demonstrate the various techniques and pit falls of measuring frequency response functions using calibrated impact hammers, shakers and accelerometers.
Kemo
Kemo have been designing and manufacturing analogue signal filtering since 1965. Kemo filters are used in very wide range of industries and measurements. Kemo are able to provide a solution to small noisy signals from their range of filter products, backed by extensive expertise from such a long involvement in signal conditioning.
" Are you letting the noise in?"
A presentation aimed at questioning the optimisation of a measurement path, from transducer to data acquisition. Topics covered will be dynamic range, gain, hidden overloads and distortion. Common problems, and some thought provoking examples of less than perfect practice in the modern environment.
Who should attend?
This course is aimed at existing accelerometer users, engineers, new users, specifiers and product designers from automotive, aerospace, industrial and sports science applications providing a refreshing view on how to avoid error, maintaining accurate data results.
Feedback:
"The training was comprehensive and informative, having seen an accelerometer constructed it has improved our understanding of the technology that we use to test many of our products..."
"I found the course very interesting and feel it gave me some very useful information and turned me into a far more conscious accelerometer user."
"The presentations themselves were excellent, detailing the basics all the way up to the advanced concepts has given me a lot to think about in our own internal setup. The presenters were knowledgeable and were always keen to answer questions, even on specialist or challenging topics."
Location
MIRA Technology Institute
MIRA Technology Park
1 Eastern Avenue
Lindley
NUNEATON
CV10 0UX
Sat nav postcode: CV10 0TU

How to book?
We advise booking early to save disappointment. Contact DJB to book Cost is £100 per delegate
Click here for the full list of training dates currently available