Automotive Testing Expo Chennai 2018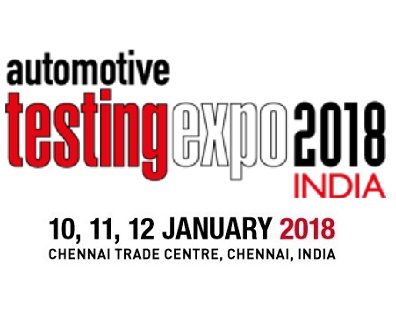 DJB Instruments UK Ltd will be exhibiting at the Automotive Testing Expo in Chennai, India from the 10th to the 12th January 2018.
As part of DJB's continued growth and overseas development we will be exhibiting at a number of major overseas exhibitions, starting the year with this event in India. Working alongside our distributor partners DJB will be represented by Neill Ovenden, Managing Director of DJB and Girish Doddamani from Enviro Sense Tech our main distributor in India.
We will be exhibiting a full range of our accelerometer, impact hammer, modal testing, cable and instrumentation products, including our latest product release including the DC MEMS range of accelerometers, AF Impedance head and inline signal conditioning options.
Click here to register your attendance
Get in touch to let us know if you can make the date.
We'll be on stand 3051 and will be pleased to meet you and listen to your current requirements.
Training
As the only UK Manufacturer of Accelerometers in the Test & Measurement sector, we feel it is essential that we use our experience and knowledge to improve the understanding of correct accelerometer selection and use, as this forms the basis of any measurement and analysis strategy. We run training courses throughout the year at a number of regional venues including our factory HQ in Mildenhall, Suffolk.
The course covers a range of topics including:
Principles of operation - materials and the Piezoelectric effect.
Accelerometer types and selection - Construction, charge output, IEPE, temperature effects, mass loading, sensitivity, common problems as well as pros and cons of accelerometers.
Importance of correct cable use - low noise or non low noise, what happens if you get it wrong, signal loss, triboelectric noise, cable fixing, connectors and noise floor.
Mounting methods and which to use - stud, wax, adhesive, magnets, tape, which and why, isolation and ground loops.
Associated Instrumentation - Charge Amplifiers, IEPE Signal Conditioning and Data Acquisition
If you would like to know more about the training options please get in touch, booking is required as spaces will be limited.